keynote speaker I in 2020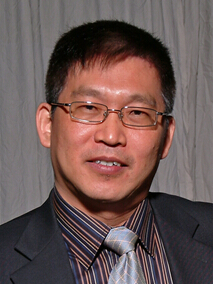 Prof. Loon Ching TANG
National University of Singapore, Singapore
(Director of TDSI, NUS, Fellow of ISEAM)
Professor TANG Loon Ching is a Professor at the Department of Industrial & Systems Engineering (ISE) and the Director of Temasek Defence Systems Institute in National University of Singapore (NUS).
LC Tang obtained his PhD in the field of operations research from Cornell University in 1992 under the NUS Overseas Scholarship. He has published widely in many leading international journals in the field of IEOM. He was presented the IIE Transactions 2010 Best Application Paper Award and the prestigious Ralph A. Evans/P.K. McElroy Awards for the best paper presented at 2011 Reliability and Maintainability Symposium. The latter award is widely recognized as a hallmark of excellence in the field of reliability and maintenance engineering the first time, and was the first time it went to authors affiliated to an Asian University in its 58-year history. He has been named 2014 IEOM Outstanding Educator by the IEOM Forum. He is an elected Fellow of the International Society of Engineering Asset Management.
LC Tang is the editor of Quality and Reliability Engineering International and has been on the editorial review board of the Journal of Quality Technology, the flagship journal of American Society for Quality, since 2006, among others. He is the main author of the book: Six Sigma: Advanced Tools for Black Belts and Master Black Belts (which won the inaugural Masing Book Prize by International Academy of Quality); and a co-author of Markov-Modulated Processes and Semiregenerative phenomena. He is one of the founding members of Global Ports Research Alliance, IIE Asian Network and the steering committee of Logistics and Maritime Systems Conference Series; and has served as the General Chair of these conference series.
Besides being active in the forefront of research in Industrial Engineering and Operations Management, LC Tang has also been engaged as consultant/trainer by many government agencies and MNCs in their enterprise transformation initiatives. To-date, he has trained and mentored more than 60 Master Black Belts and provided training to more than 3000 analysts, engineers and managers, from Singapore, Malaysia, Thailand, Israel, China, USA, Indonesia, India and the Philippines in the areas of Lean Six Sigma, Design for Six Sigma, Engineering Asset Management, Operations Research and Reliability Engineering.
keynote speaker iI in 2020

Prof. Shey-Huei Sheu
Asia University, Taiwan
Professor Shey-Huei Sheu is a Chair Professor of Department of Statistics and Informatics Science at the Providence University. He is an Honorary Chair Professor of the Department of Industrial Management at the National Taiwan University of Science and Technology. He received his M.S. degree (1979) in applied mathematics from the National Tsing Hua University and his Ph.D. degree (1987) in statistics from the University of Kentucky. He has published in journals such as Naval Research Logistics, Journal of Applied Probability, RAIRO Operations Research, Microelectronics and Reliability, Reliability Engineering and System Safety, International Journal of Systems Science, Quality and Reliability Engineering International, International Journal of Reliability, Quality and Safety Engineering, Journal of the Operational Research Society, European Journal of the Operational Research, Computers and Operation Research, Computers and Industrial Engineering, Quality Engineering, Asia-Pacific Journal of the Operational Research, Communications in Statistics-Theory and Methods, Computers and Mathematics with Applications, Simulation Modeling Practice and Theory, Communications in Statistics-Simulation and Computation, Journal of Statistical Computation and Simulation, International Journal of Production Economics, Quality Technology and Quantitative Management, The International Journal of Advanced Manufacturing Technology, Expert Systems, International Journal of Computer Mathematics, Journal of Applied Statistics, Production Planning and Control, International Journal of Production Research, Applied Mathematical Modelling, IEEE Transactions on Reliability, and Annals of Operations Research.
Invite Speakers in 2020
Prof. Ahmad Sarfaraz
California State University, Northridge, USA

Title coming soon